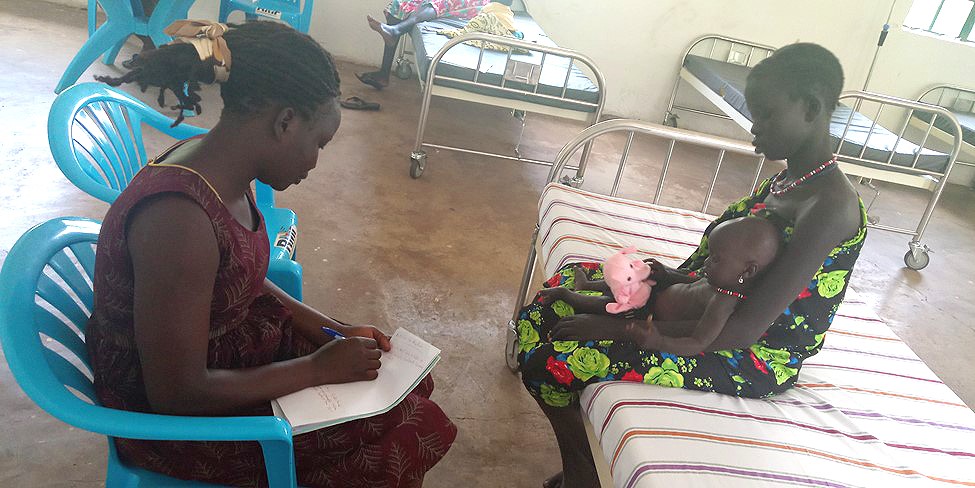 Nakoria Logge and her baby brother in Boma
Nakoria Logge is a 16-year-old girl from Kessingor, South Sudan. After her mother died, she was left to care for her 7-year-old sister and 5-month-old twin brothers alone, as her father stays in a cattle camp and is not involved in their lives. Her days consist of trying to sustain her siblings:
…there was not enough food for my brothers to eat and they became sick and malnourished. There are no health facilities around Kessingor. The nearest one is in Boma which is two days'...